[ezcol_2third]
I am a skilled and experienced veterinarian living and working in Markham. I care for a wide variety of species, including:
Dogs
Cats
Small mammals, including rabbits, guinea pigs, hamsters, degus, chinchillas and hedgehogs
Birds, including all species of parrots, canaries, finches, budgerigars and birds of prey
Snakes, including boas, corn snakes and pythons
Lizards, including bearded dragons, geckos, iguanas and water dragons
Turtles and tortoises, including red eared sliders and box turtles
Amphibians, such as frogs and salamanders
Fish – all species
I was born and raised in Toronto, Ontario. Throughout my childhood, my very understanding parents let me have a vast menagerie; most of it was kept in my bedroom. There were two forbidden species of pet that I was never allowed – a rat or a snake. I once tried to sneak a rat in but it was promptly returned to the pet store.
Rabbits, hamsters, guinea pigs, fish, invertebrates, turtles, budgerigars, cockatiels and the family dog and cat were all adored by me. My mother assures me that the only reason I was allowed so many pets is because I looked after them so well. I got my first job at age 15 at PJ's Pet Store and worked there until the summer I turned 18. When I was 18, I volunteered at the Durrell Wildlife Park (formerly Jersey Zoo) in the British Channel Islands.
I studied Zoology at the University of Guelph and continued working in zoos while completing a M.Sc. in Biomedical Sciences. I have always had a special interest in exotic animals, having worked at the Toronto Zoo, the Durrell Wildlife Park (formerly Jersey Zoo) and the Saint Louis Zoo, as well as having owned many of the species to which I now dedicate my care. I also love canine and feline internal medicine, surgery and ophthalmology. When I am not at work, I am playing with my two boys (aged 6 and 8). I have two lovely cats and an amazing dog, fish, a canary and a rabbit. I love yoga, gardening and reading books.
[/ezcol_2third]
[ezcol_1third_end]Dexter the Wonder Dog
1998-2012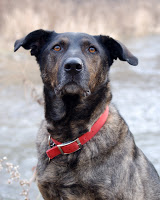 Archie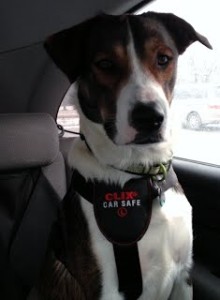 Spot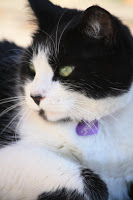 Snoopy